3月20日下午,瀚海控股集团联合深圳赛格集团、西门菲沙大学VentureLabs创企孵化器在深圳赛格广场11楼成功举办"[跨越大洋 创业彼岸]2017C2CAN中加商业加速网络高端项目中国行—深圳站"项目对接会。出席本次活动的领导有深圳市国资委资本运作管理处副处长熊长江、赛格集团总经理王立、瀚海控股集团中加清洁技术创新中心总经理李朝晖、VentureLabs执行总监Ian Hand以及多家知名投资机构代表、企业代表。
On the afternoon of March 20, the second C2CAN trip themed "Business Beyond the Ocean", jointly organized by Hanhai Holdings, Shenzhen SEG Group and Simon Fraser University VentureLabs , was successfully held at the SEG Plaza in Shenzhen. VIP speakers of this event included Shenzhen SASAC Capital Operations Management Office Deputy Director Xiong Changjiang, SEG Group General Manager Wang Li, Hanhai Holdings China Canada Cleantech Innovation Centre President Li Zhaohui, VentureLabs Executive Director Ian Hand, a number of well-known representatives from investment institutions, and industry representatives.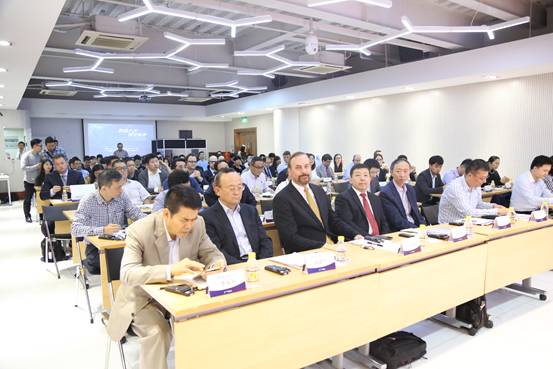 加拿大具有先进的技术和卓越的创新能力,中国具有广阔的市场和强大的资本实力。中加两国在技术、项目、人才合作与交流方面具有丰厚的土壤和互补优势。这次C2CAN中国行,为加拿大高科技项目近距离了解中国市场、寻找合作伙伴、落地中国提供了很好的机会。瀚海控股集团中加清洁技术中心总经理李朝晖先生代表瀚海控股集团致辞并介绍此次加拿大项目情况,并希望通过这次中国行活动,能让加拿大项目近距离了解中国市场,对接资源,实现落地。
Canada has advanced technology and excellent innovation ability while China has a enormous market and a strong capital. The two country has great potential in complimenting each other for mutual benefits. The C2CAN China trip is specifically designed for entrepreneurs to gain up-to-date insights on the Chinese market and seek for partnership opportunities. Mr. Li Zhaohui, President of CCCIC, delivered a opening speech on behalf of Hanhai Holdings and introduced the 13 Canadian startups, wishing the 2017 C2CAN trip a great success.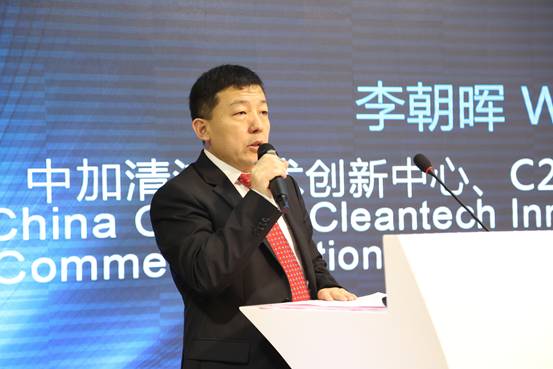 瀚海控股集团中加清洁技术中心总经理李朝晖先生致辞
Mr. Li Zhaohui, President of CCCIC
赛格集团副总经理胡建平先生在致辞中说到:"赛格集团重大资产重组后,持续关注新兴产业和新项目,并通过赛格众创空间搭建平台、寻找投资发展机会。此次活动旨在为加拿大优秀创业企业提供了解中国市场的机会,搭建中国投资市场与加拿大科技项目强强合作的平台。"
Mr.Hu Jianping, Deputy General Manager of SEG Group, said in his speech: "After the reorganization of major assets,SEG Group continues to focus on emerging industries and new technology. The SegMaker+ created a platform space to attract investment and development opportunities."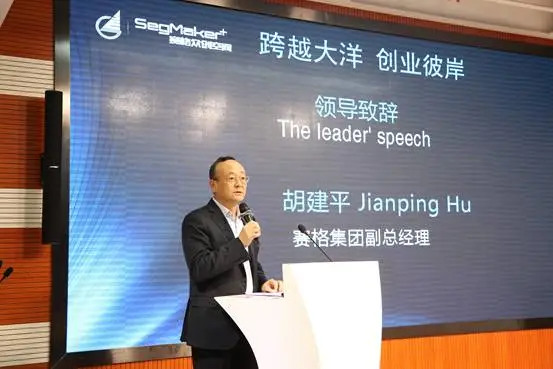 赛格集团副总经理胡建平先生致辞
Mr. Hu Jianping, Deputy General Manager of SEG Group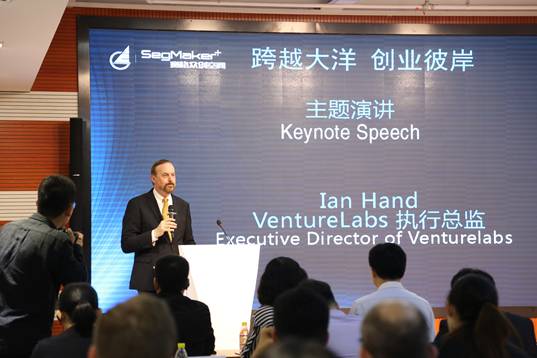 SFU大学Venturelabs创企孵化器执行总监Ina Hand先生致辞
Mr. Ian Hand, Executive Director, Venturelabs
这次加拿大13个项目涵盖了智能穿戴、清洁技术、水净化系统、健康医疗、企业Saas服务等多个产业领域。其中【BC Biocarbon】项目通过可再生和中性二氧化碳原料向现有燃煤电厂提供高效能绿色能源,是一种新型能源,对于煤炭消费大国的中国来讲,具备一定的发展潜力。【Oxilinght Inc】项目更是利用"糖尿病足溃疡伤口和外周血管疾病成像"技术把医疗技术和互联网+相结合,随时随地的为患者评估伤口状况,减少糖尿病患者截肢风险,并且简单易用,患者自己在家中就可操作,这对于医疗资源紧张的中国家庭来说也是一次新的尝试。
The 13 Canadian startups cover a number of sectors such as smart wearable, clean technology, water purification systems, health care, and corporate Saas services.
[BC Biocarbon]provides high-performance green energy through renewable and carbon dioxide neutral raw materials to existing coal-fired power plants. It brings a new type of energy for coal consumption and has certain development potential in China.
[Oxilinght Inc] The use of "diabetic foot ulcer wounds and peripheral vascular disease imaging" technology to the combination of medical technology and the Internet + anytime, anywhere for patients to assess the wound condition, reduce the risk of amputation of diabetic patients. It's easy to use and patients can simply operate checkups at home, which suggests a new attempt in utilizing medical resources for Chinese families.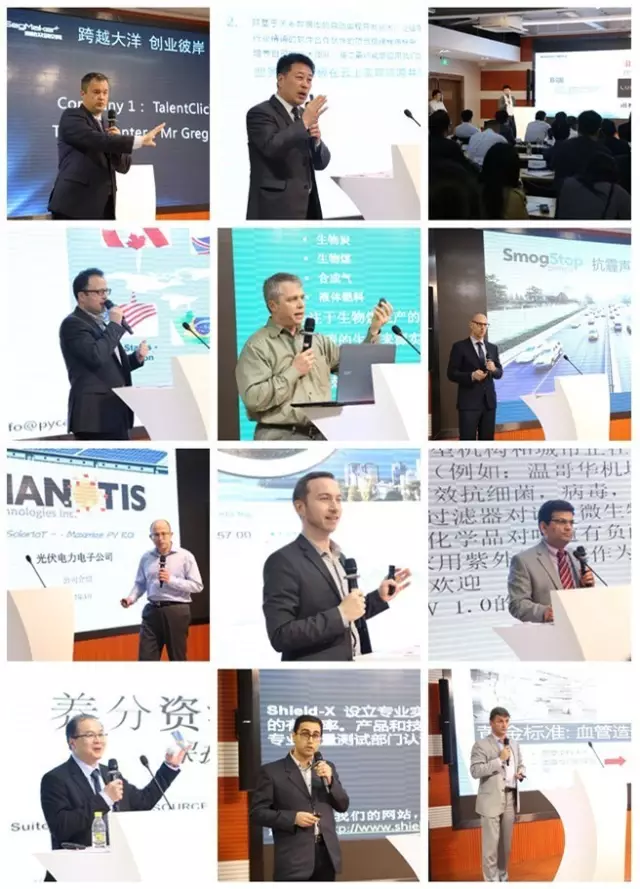 来自深创投、云创资本、启赋资本、赛马资本、种子期、海朋资本等知名投资机构的专家代表们也在交流讨论中从市场、创新力、成长性、创始人特质、产业化前景等各方面对路演项目进行综合评分,现场多个项目达成投资意向,并将在未来陆续落户深圳、落户中国。
Expert representatives from well-known investment institutions including Shenzhen Venture Capital, Cloud Ventures, QF capital, Tamarace Capital, Seed, and Happen Investment Management provided constructive feedbacks in terms of market, innovation, growth potential, team, industry trend to each of the startup and gave a comprehensive score. A number of investment intentions are expressed at the event.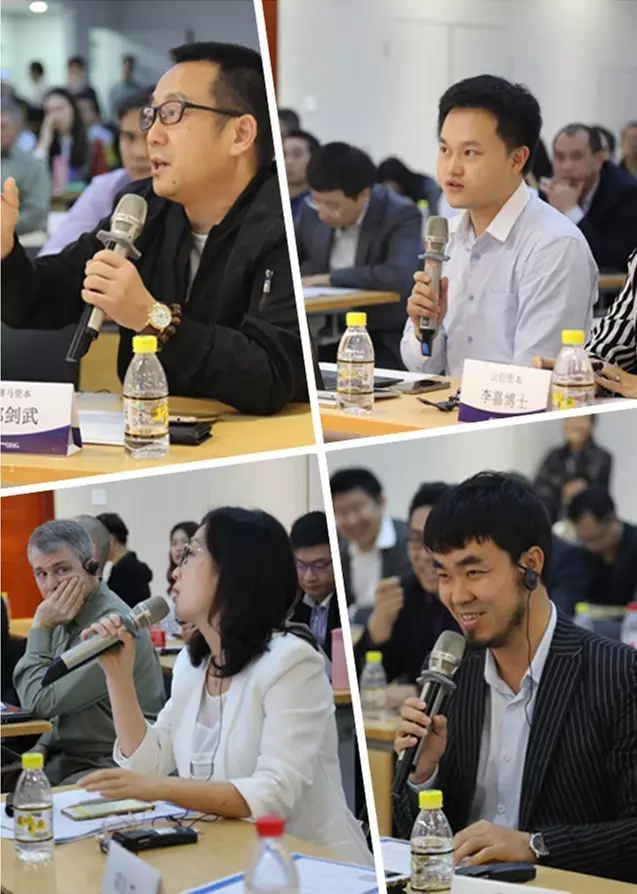 此次项目对接会架起了海外与国内的桥梁,为加拿大项目与深圳众多投资机构、企业提供了平等交流的平台,相信这样的活动会成为一道催化剂,让资本、市场、技术在剧烈的碰撞中,迸发出更强大活力。
The Startup showcase in Shenzhen has built a bridge between China and Canada. C2CAN believes the trip will act as a catalyst for more dynamic interactions in not only capital, market, technology, but also culture for both countries.